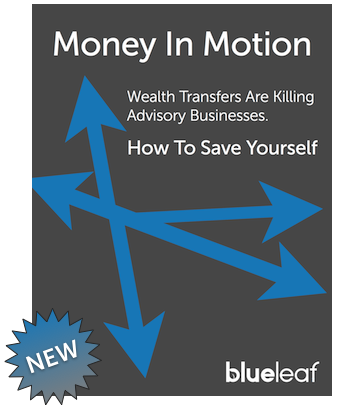 A study by PriceWaterhouse Coopers found the majority of family members sever relationships with their loved one's financial advisor when wealth transfers, and your AUM's at risk. (We cover these stats inside!)
The Good News: You can control your fate. There's a fundamental mistake most advisors make, but with the help of this ebook, you can save YOUR advisory business from becoming a statistic.
Grab a copy to get 4 key lessons and simple tricks to surviving "money in motion".
» 3 Easy things to do right away
» The biggest misconception that's holding you back
» How the tools you already use will help
» PLUS: Tips for working your network to achieve a win-win situation.
Download your copy over to the right to get started!