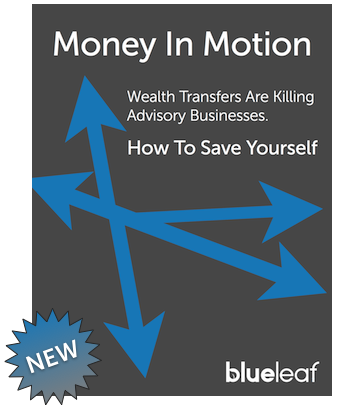 There's a gaping hole in most advisory businesses and your AUM could be at risk. A recent study by PWC found the majority of families sever relationships with their loved one's financial advisor during a wealth transfer.
You can give them reason to stay. There are simple things you can do today to protect yourself from losing clients' "money in motion".
This free ebook covers:
» The Ultimate reason families will leave you
» 3 Easy things you should do right away
» How to leverage the tools you already use
» PLUS: A clever way to build relationships with other professionals during the process
Download the ebook over to the right to get started!