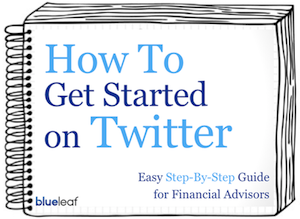 Getting started shouldn't be scary. You just need the right kind of help.
Whether you're totally new to Twitter and need help from Day 1, or have an account and just don't know what to do with it, this download serves as your ultimate guide to getting started, easy as pie.
Here's what you get:
Part One: How to Create Your Free Account
Part Two: How to Setup Your Profile
Part Three: How to Start Following People
Part Four: How to Start Tweeting
Part Five: Basic Twitter Lingo, explained.

Part Six: 8 Easy Formulas for Awesome Tweets <-- Plug and play!
Bonus: How to Tweet from your phone
Fill out the form to access this free Twitter guide, forever.