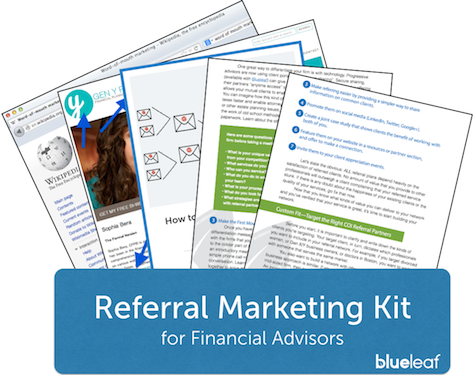 Most referral strategies struggle to deliver a consistent flow of new prospects to advisory businesses. Until now.
This free Referral Marketing Kit gives you the tips and tricks you need to understand how the strongest referral systems drive high-converting leads and scalable business growth to financial advisory firms every day.


The Referral Marketing Kit includes:
Review: What is Referral Marketing, exactly?
Strategy: How To Get Clients Talking About You
Ebook: How To Automate Referrals
Lesson: Why Most Referral Programs Fail
Case Study: "I send them clients and nothing comes back."

...plus more!
Get access to the free Referral Marketing Kit today!