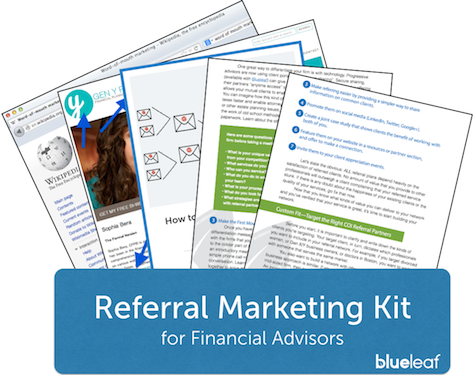 Referrals are the best. You wish they came knocking on your door every week.
But most referral strategies struggle to deliver a consistent flow of new prospects to your business.
Our free Referral Marketing Kit gives you the tips and tricks you need to understand how the strongest referral systems drive high-converting leads and scalable business growth to financial advisory firms every day.


The Referral Marketing Kit includes:
Review: What is Referral Marketing, exactly?
Strategy: How To Get Clients Talking About You
Ebook: How To Automate Referrals
Lesson: Why Most Referral Programs Fail
Case Study: "I send them clients and nothing comes back."

...plus more!
Get access to the free Referral Marketing Kit today!