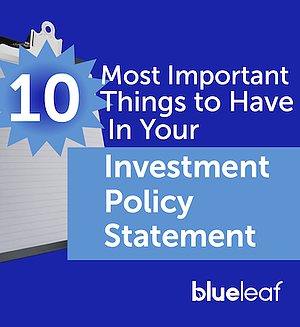 Learn the essential elements of an effective Investment Policy Statement (one that your clients will actually understand) with a copy of this downloadable checklist!
Whether your IPS is 24 years old, 6 months old, or hasn't even been written yet, this checklist serves as your ultimate guide to refining, revising and writing a thoughtful and thorough IPS.


IPS - It's Pretty Simple...
Follow along with Roger, an industry compliance pro, as he walks through the 10 Most Important Things every advisor needs in their IPS.

Download the checklist over to the right to get started!