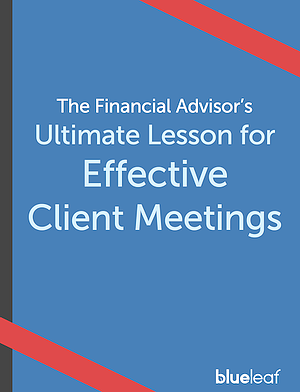 Learn the key to effective client meetings with a copy of this ebook!
Whether you've hosted 40 client meetings or 4,000, there's always something to improve. But despite 19+ million Google search results for "improve client meetings", a fundamental lesson for advisors is completely missing.
Grab a copy of today's free ebook to learn:
Exactly why "improving client meetings" is such a hot topic

Two biggest flaws in how we approach meetings right now

Breakthrough mindset that will transform your meeting effectiveness

Three advisors who are already doing it with great success

How you can get started today

Download the ebook over to the right to start!